AWS masters program training in Delhi
his program is for professionals who are interested in passing the AWS Solutions Architect certification exam.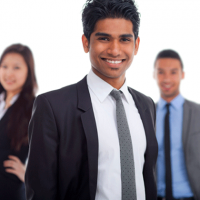 Why should you learn AWS masters program training in Delhi?
Congratulations on your initial step towards taking the interest of learning AWS masters program training in Delhi! Half of your journey is already complete!
Moving forward, you have to do tons and tons of hands-on to know what each service does in AWS. Fortunately, AWS has this fantastic free-tier option, wherein you can practice AWS free of charge in your first year.
The present situation of industry market for cloud computing professionals is so high that it is employing all the skillful experts. There is a vast need for individuals to train themselves as more innovative with knowledge and skills in all the modern technologies by which one can upgrade his abilities and significantly embrace the experience. The great AWS software application has been launched in the industry to add better capabilities to a qualified person for making himself more skillful and knowledgeable.
Today, several companies are in search for the best-skilled professionals of AWS who can manage all the industry hurdles. Being certified in AWS masters program training in Delhi will undoubtedly help the hopefuls to avail the best set of job opportunities from top multinational organizations.
Why GET CERTIFIED?
Certification is one proof of establishing your credibility and demonstrating your skills. Gaining credentials would open up options for you to work on AWS-optimized projects, or give customers a credible subject-matter specialist.
Simply2cloud allows you to have the knowledge and skills needed to jump start your career as an AWS Expert. You will procure an in-depth understanding of the primary services in AWS.
Apart from helping you master the storage and infrastructure perspectives of the AWS ecosystem, the curriculum outlined by this AWS course will help you to acquire comprehensive knowledge and skills on how to plan, create, develop, and scale the services and applications within AWS. This course will be a great start if you are planning to pass any Cloud Architect vendor certification exams soon.
Cloud Computing traverses how millions of clients are currently leveraging AWS services to develop sophisticated applications with increased scalability and reliability. It is a dynamic and business growing unit. Through the implementation of AWS services, enterprises gain access to a global computing infrastructure that would serve as a backbone of their respective IT systems.
There is a massive need for engineers who have the best skills in AWS or any Cloud Computing platform and it has seen the highest growth in the IT Jobs market over the previous years. Cloud adoption by industries of all shapes and sizes is gaining traction. IT professionals who can aid these companies form a cloud-based service portfolio and combine them with its existing infrastructure are in high demand.
Who should sign up:
This course is excellent for those who are aspiring to handle the AWS cloud infrastructure. It can be most beneficial for IT professionals, especially engineers, system integrators, automation specialists, system administrators, private Cloud administrators, and solutions architects who need to create, deploy, manage and administer a cloud. The training ensures the skills and knowledge necessary for developing and performing cloud solutions efficiently.
These are just some of the core concepts and tools you will learn in this course through advanced lectures, real-world projects, and relevant exercises:
Overview of Cloud Computing
Computing Services Implementation
AWS Network management
AWS Database management
AWS Storage
Live Projects
Prerequisites:
The AWS masters program training in Delhi course at simply2cloud comes with a few essentials. Aspiring applicants should have a basic understanding of hardware infrastructures, software infrastructures, virtualization technologies, operating systems, software engineering concepts and data center facilities. Coding and hardware networking are skills that may also come in handy.
Course Syllabus
Overview of Cloud Computing

Why this course
Overview of Cloud computing
Overview of virtualization
Creating account on VMWARE portal
Introduction of portal services

IMPLEMENTING COMUTE SERVICES

Managing GCP Environment
GCloud

Understanding AZURE storage
Knowledge about S3, EFS, Glacier
Storage Gateway

Understanding & implementing VNet
Understanding and implementing load balancing
Understanding and implementing auto scaling
Managing CDN Profile

Azure Database management

Understanding Databases
Configuring RDS
Migrating local SQL

Understanding AWS storage
Knowledge about S3, EFS, Glacier
Storage Gateway

 

Configuring standard switch
Configuring shared switch

Understanding Databases
Configuring RDS
Managing DynmoDB
API gateway

Configuring NFS
Configuring I-SCSI
Configuring Openfiler

Installing V-Center server
Configuring inventory of V-Center