Big Data Training in Delhi
This course has been designed with an architectural approach which focuses in helping you build a strong foundation on Big Data and Hadoop Ecosystem tools.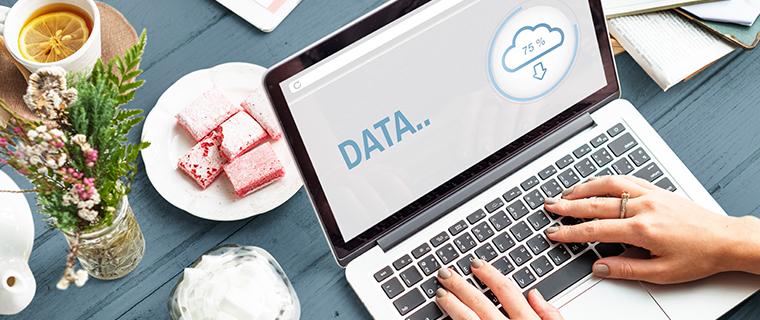 Why do we need Big Data Training in Delhi?
Big Data defined in simplistic terms is the utilization of extensive amounts of structured, semi-structured, and unstructured information for data analysis goals.
Volume: The name Big Data itself implies that it contains large amounts of data. The size of the data is critical in deciding whether the information is "Big data" or not. Hence, "volume" is an essential characteristic when dealing with Big data.
Velocity: this pertains to the generating speed of data. In Big Data, the velocity is a barometer of determining the effectiveness of the data. The faster the information is made and processed will define the data's real potential. The flow of it is vast and enormous and is one of the characteristics of Big Data.
Variety: Data presents itself in different forms – structured, unstructured, numeric, and more. Initial database and spreadsheets are data, but now emails, pdf's, video, etc. are considered for analysis.
Big Data Training in Delhi, is critical for businesses who need to maintain their files and massive amounts of data. Organizations have shifted to Big Data technologies to preserve and protect data for business development objectives. It is vital not in regards to volume but concerning what you do with the data and how you utilize it to analyze to benefit your business and organization.
Big Data Training in Delhi helps analyze cost, time, decision making, product development, etc. When teamed up with Analytics, it significantly contributes to discover root-causes of failure in businesses, investigate sales trends based on checking the customer buying history and help resolve deceitful behaviors and lessen risks that may affect the organization as a whole.
Simply2cloud allows you to have the knowledge and skills needed to jump start your career as a Big Data Expert. You will procure an in-depth understanding of the primary services in Big Data.
Apart from helping you master the ideas and core concepts of Big Data, the curriculum outlined by this Big Data Training in Delhi will help you to acquire comprehensive knowledge and skills on how to plan, create, develop, and scale the tools and services within Big Data. This course will be a great start if you are planning to pass any Big Data certification exams soon.
If you are enthusiastic about making a profession in Data Science, it is imperative to learn about Big Data Analytics. Experts in the field are highly sought-after these days. Plus, a mid-level data scientist receives as much as a solid back-end engineer with numerous years of experience. It is quite familiar that an average Data Science position after this certification gives 30% more than a traditional IT profession and after experience employees have seen 100% increases on their actual packages.
Who should sign up:
Big Data Training in Delhi is excellent for those who are aspiring to handle Big Data systems. It can be most beneficial for IT professionals, especially system engineers, system integrators, automation specialists, system administrators, and solutions architects who need to create, deploy, manage and administer the Big Data ecosystem. The training ensures the skills and knowledge necessary for developing and performing cloud solutions efficiently.
These are just some of the core concepts and tools you will learn in this course through advanced lectures, real-world projects, and relevant exercises:
Overview of Cloud Computing
Big Data and Hadoop
Hadoop Framework
Distributed Data
Live Projects
Prerequisites:
The Big Data Training in Delhi at simply2cloud comes with a few essentials. Aspiring applicants should have a basic understanding of hardware infrastructures, software infrastructures, virtualization technologies, operating systems, software engineering concepts and data center facilities. Coding and hardware networking are skills that may also come in handy.
Course Syllabus
Overview of Cloud Computing

Why this course
Overview of Cloud computing
Overview of virtualization
Creating account on VMWARE portal
Introduction of portal services

Apache spark
Comparing the performance of MapReduce and spark