ARCHITECT MASTERS PROGRAM
The S2C Cloud Architect Masters Program is designed to equip you with the management and technical knowledge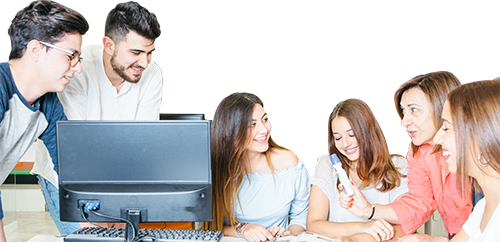 WHAT ARE THE LEARNING OBJECTIVES?
The Simply2Cloud ARCHITECT MASTERS PROGRAM is designed to equip you with the management and technical knowledge and skills to effectively design, operate and maintain cloud computing systems and help your organization to transition to cloud-based solutions. This course is composed of a structured learning path conducted by an industry expert. You will learn to master the core skill sets of three of the top cloud computing platforms today — namely AWS, Microsoft Azure and VMware. It will provide you with in-depth knowledge on how to build applications on cloud environments and best practices of deploying SaaS, PaaS and IaaS on AWS and Azure. This course will be a great start if you are planning to pass any cloud architect vendor certification exams.
PREREQUISITE (ARCHITECT MASTERS PROGRAM)
All that is required is a lot of passion to learn ARCHITECT MASTERS PROGRAM, and maybe a pen and a notebook.You will realize by the end of this course that it is good to know a lot and be technically skilled about Cloud technology and architecture as it will surely help you advance in your IT career. You will notice an increase in your salary and you are now worth more compared to others because you have acquired more expertise in your arsenal. It will also have some practical applications in your day to day life.
Course Syllabus
Overview of Cloud Computing

Why this course
Overview of Cloud computing
Overview of virtualization
Creating account on VMWARE portal
Introduction of portal services

Implementing Compute Services

Managing dashboard services
Creating virtual machine
Understanding and creating snapshots

Understanding AZURE storage
Knowledge about S3, EFS, Glacier
Storage Gateway

Understanding & implementing VNet
Understanding and implementing load balancing
Understanding and implementing auto scaling
Managing CDN Profile

Azure Database management

Understanding Databases
Configuring RDS
Migrating local SQL

Understanding AWS storage
Knowledge about S3, EFS, Glacier
Storage Gateway

Understanding Databases
Configuring RDS
Managing DynmoDB
API gateway

 

Configuring standard switch
Configuring shared switch

Configuring NFS
Configuring I-SCSI
Configuring Openfiler

Installing V-Center server
Configuring inventory of V-Center